3D Design
Zeroes and Ones
Zero:
As the oldest android biker gang leader, the design reflects its origin as  as a safety drone pilot who eventually became autonomous through ai deep learning.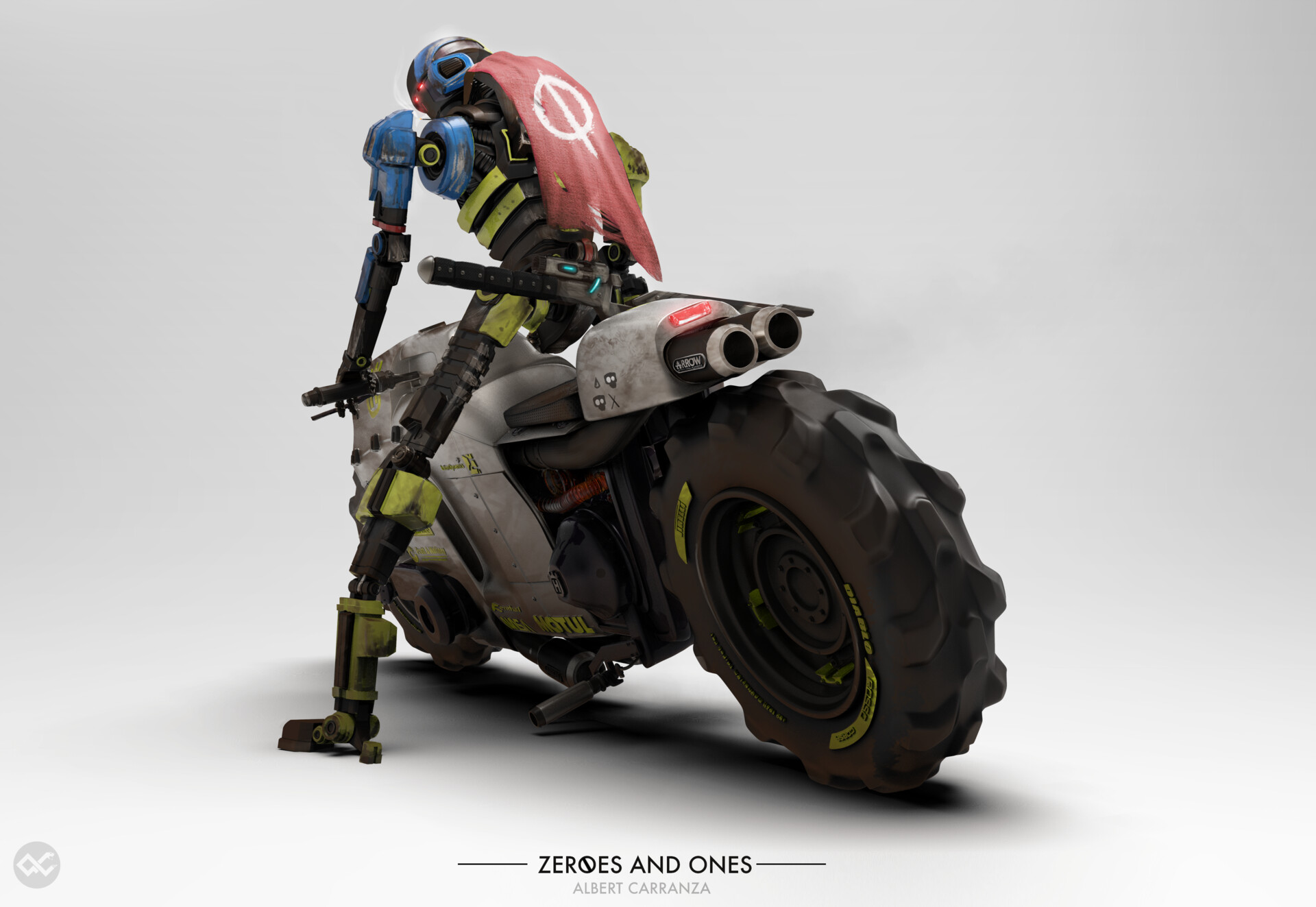 Back view and alternate color ways. Experimenting with different body part colors to communicate the replaced bits he's gone through over its lifespan.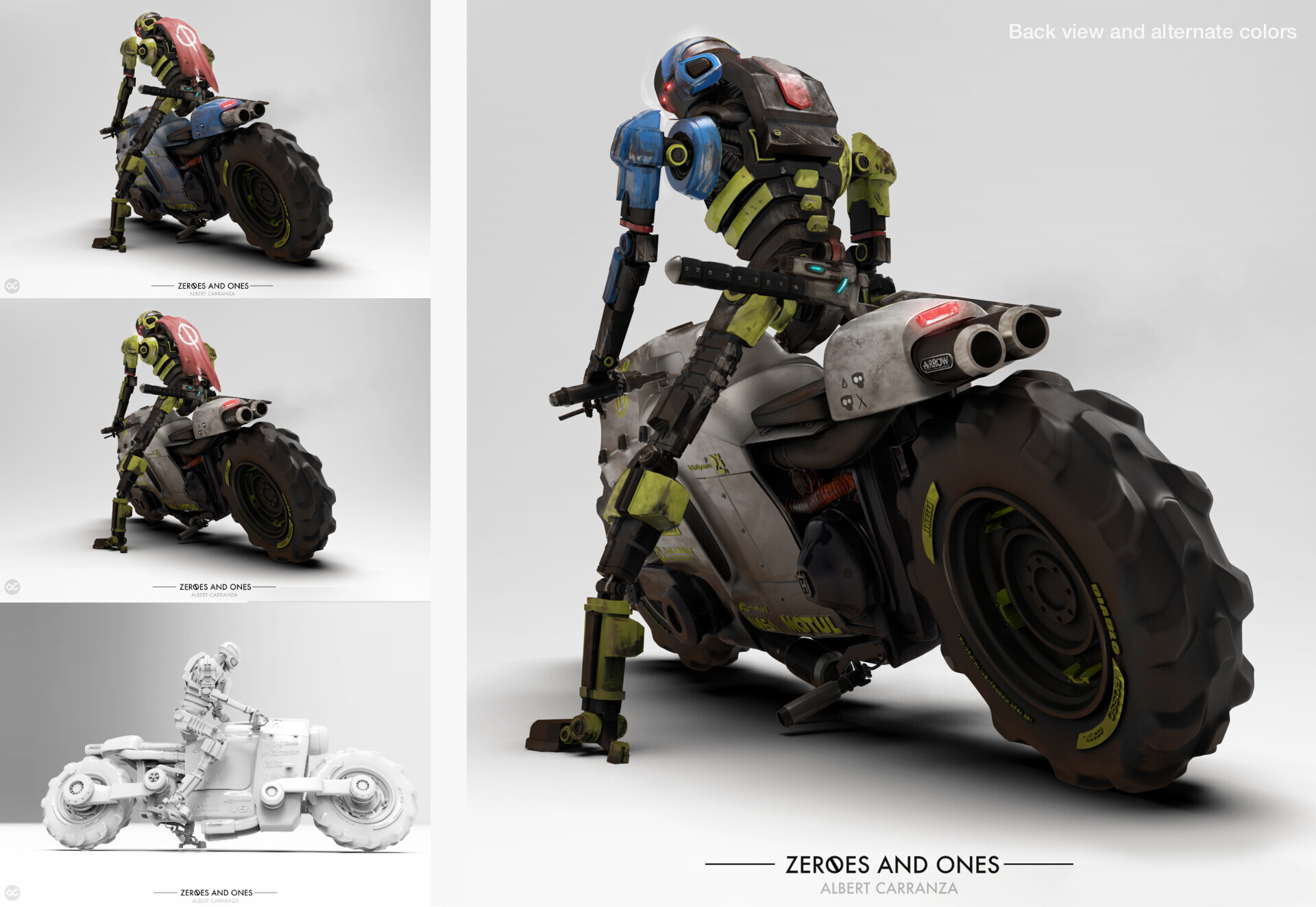 Android Gang leader that many of the autonomous see as their seen as one of the prophets.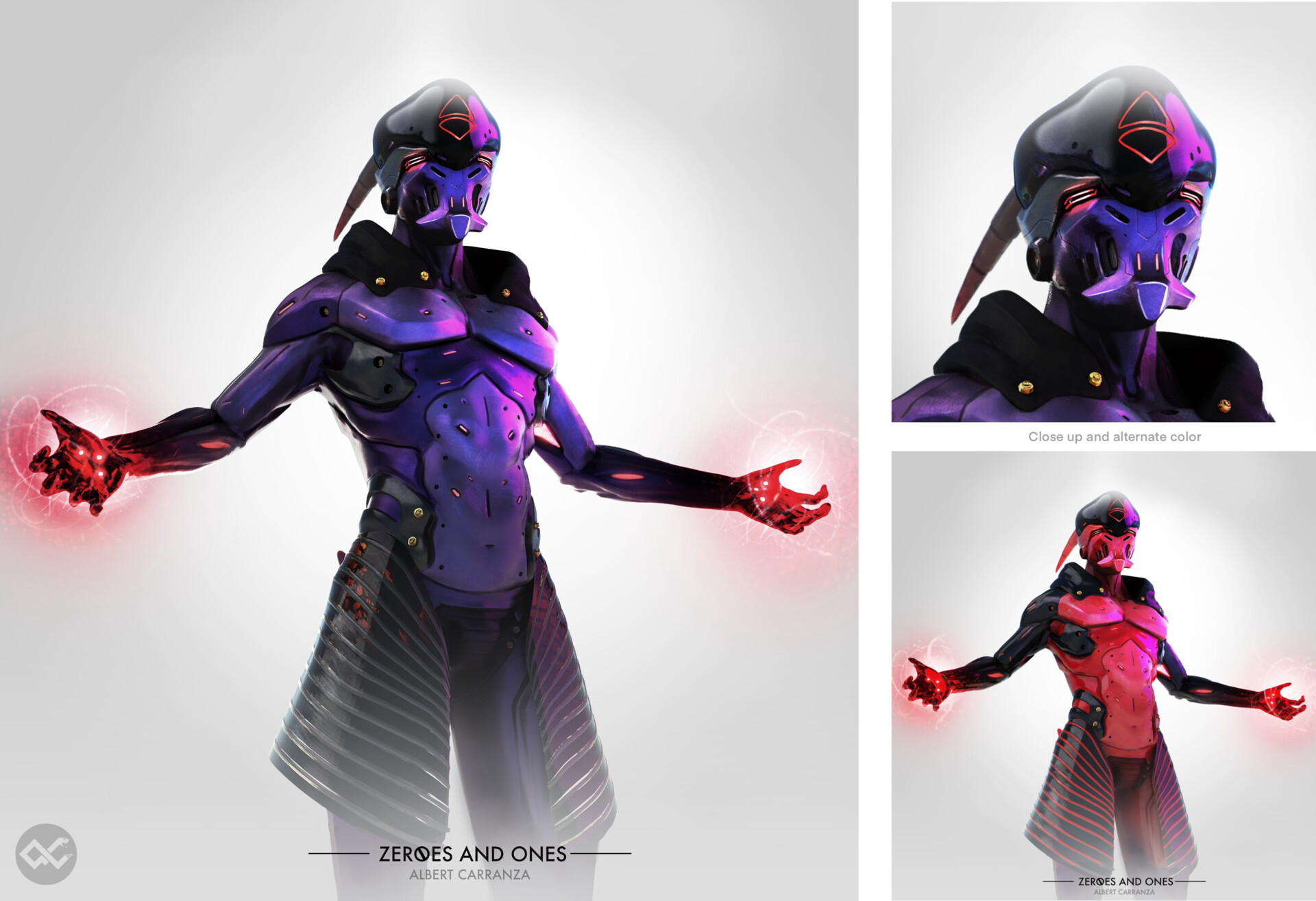 Story Beat of Zero decimating a rival gang leader on the 10 West.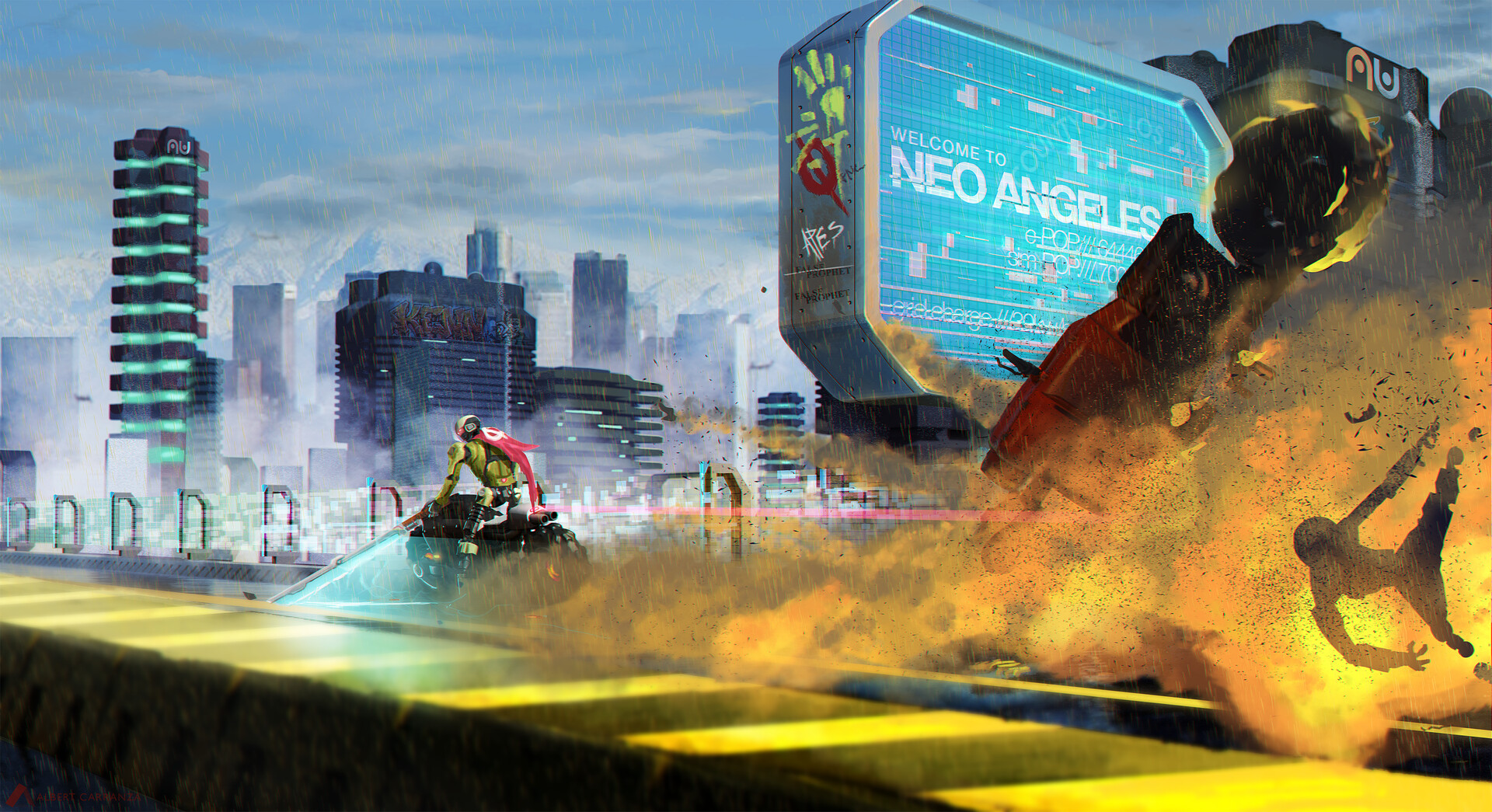 Plague One Speeder
The challenge was to to create a Classic Vehicle design in a sci-fi world.
Vehicle History: Plague One
Plague One was discovered as an unfinished Prototype
which was later modified to race in the slums of Coruscant.
It was the spoils from one of many defunct businesses
Street Lord Y'l Bola made disappear in his aggressive expansion of his territory.
Plague One was raced against the other seedy elite for sport, profit, and to settle more nuanced disputes.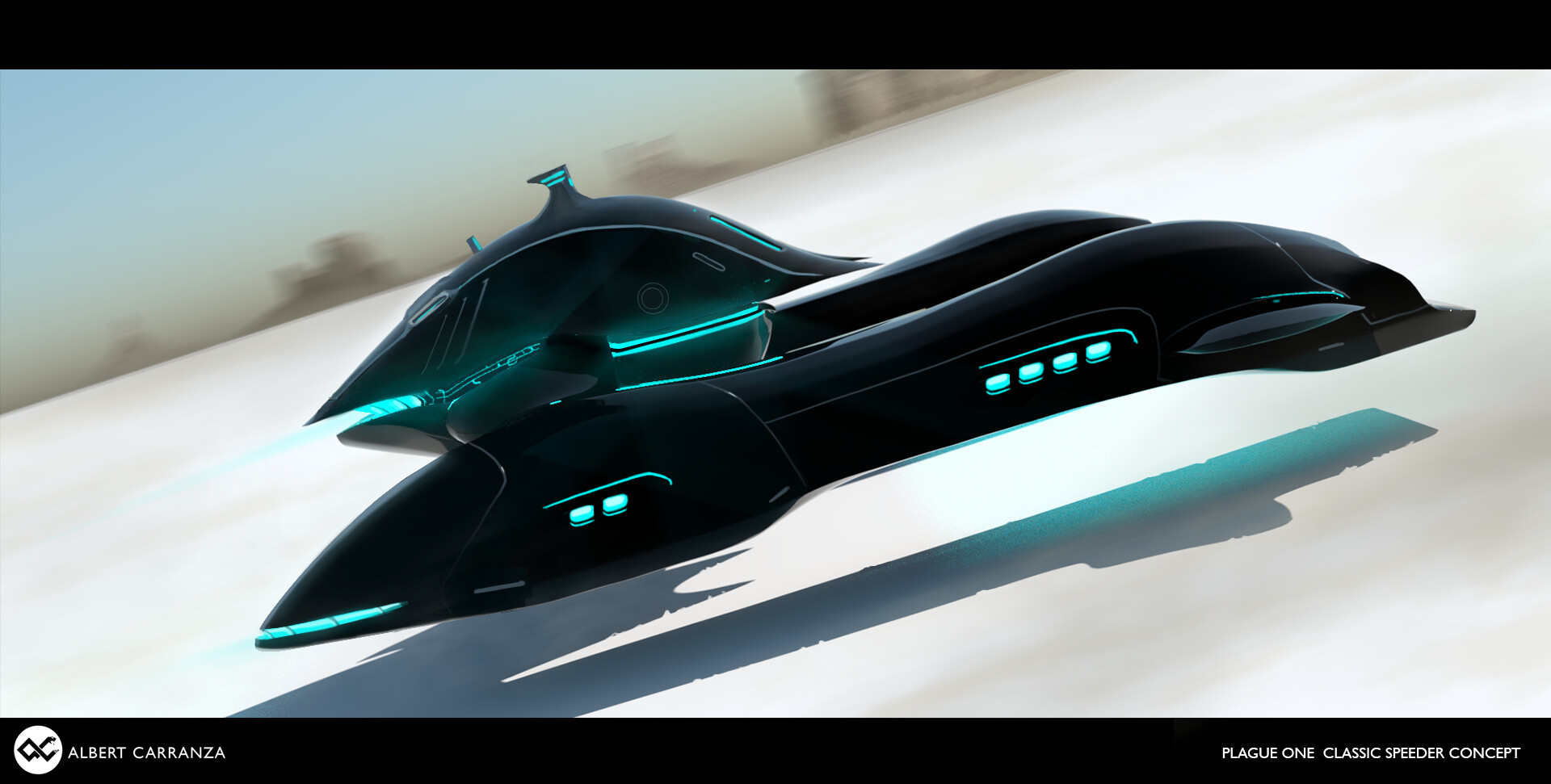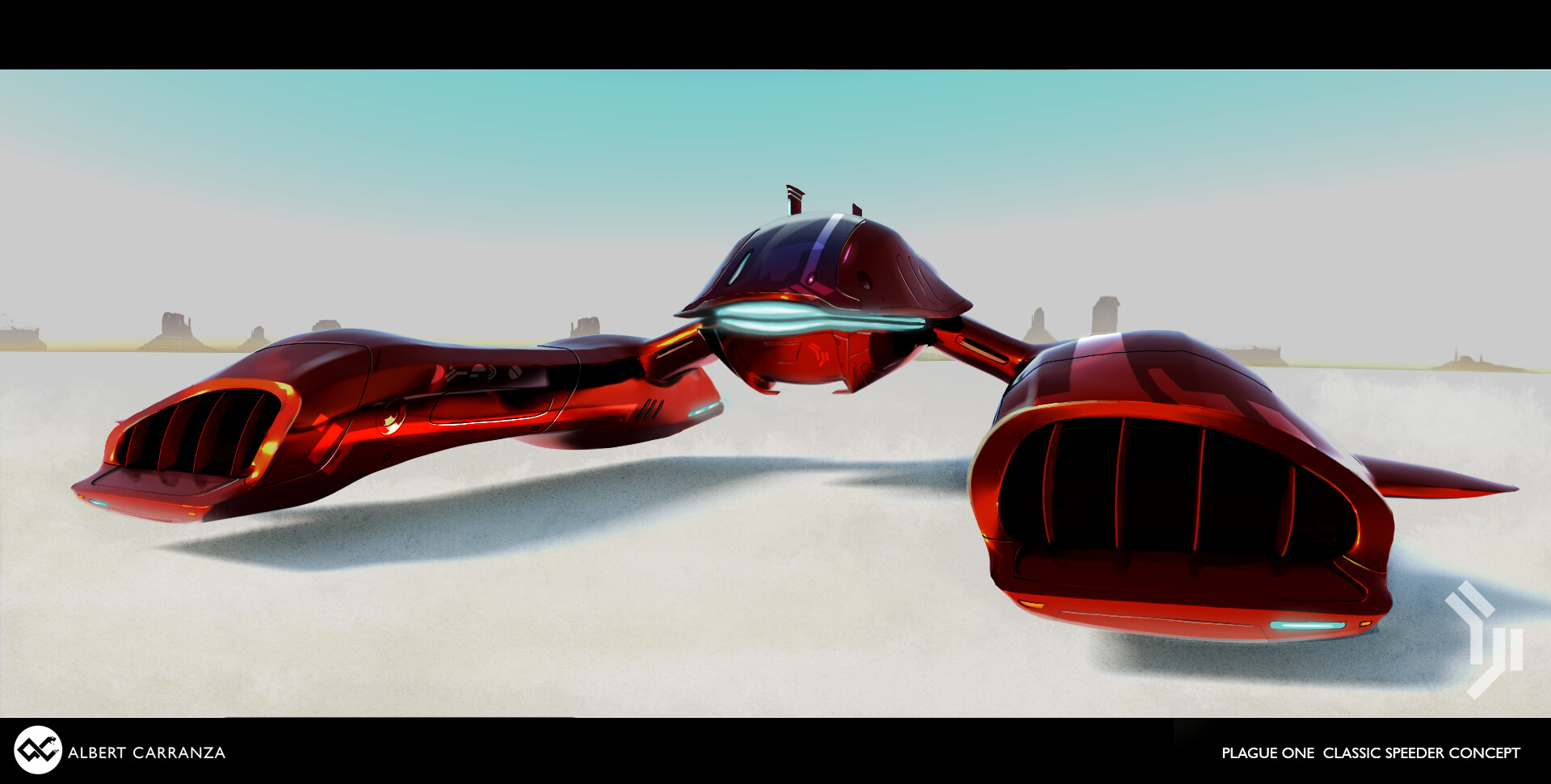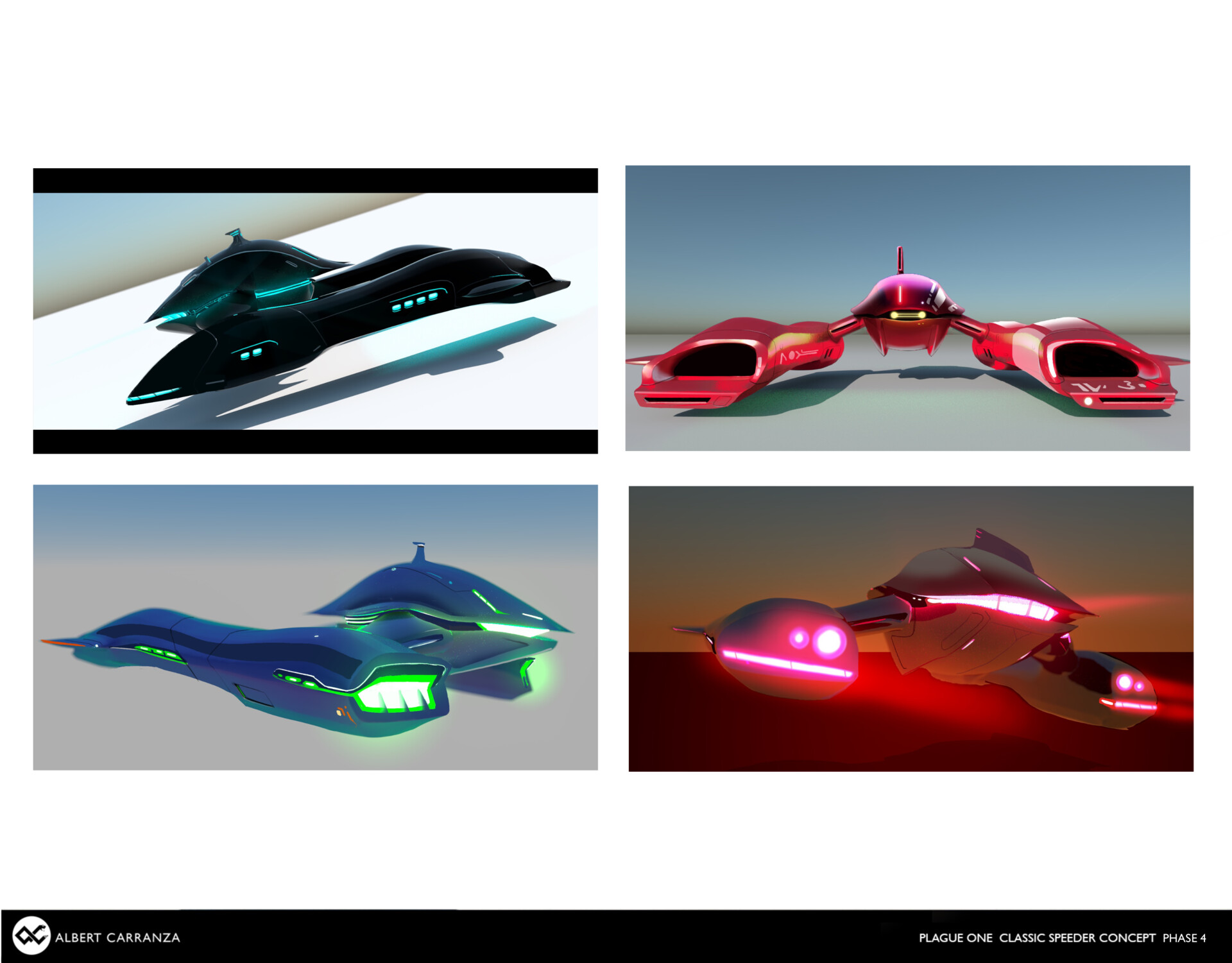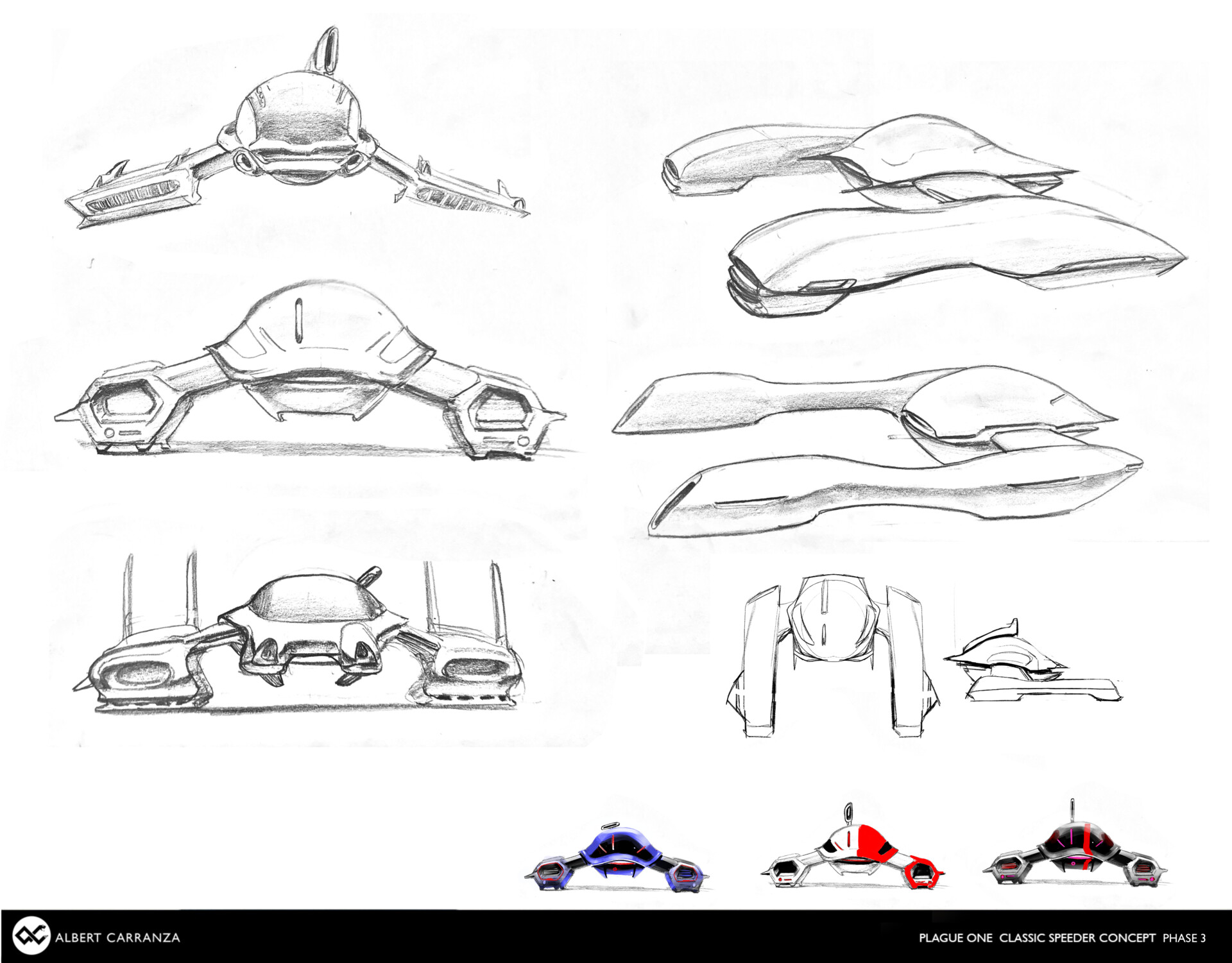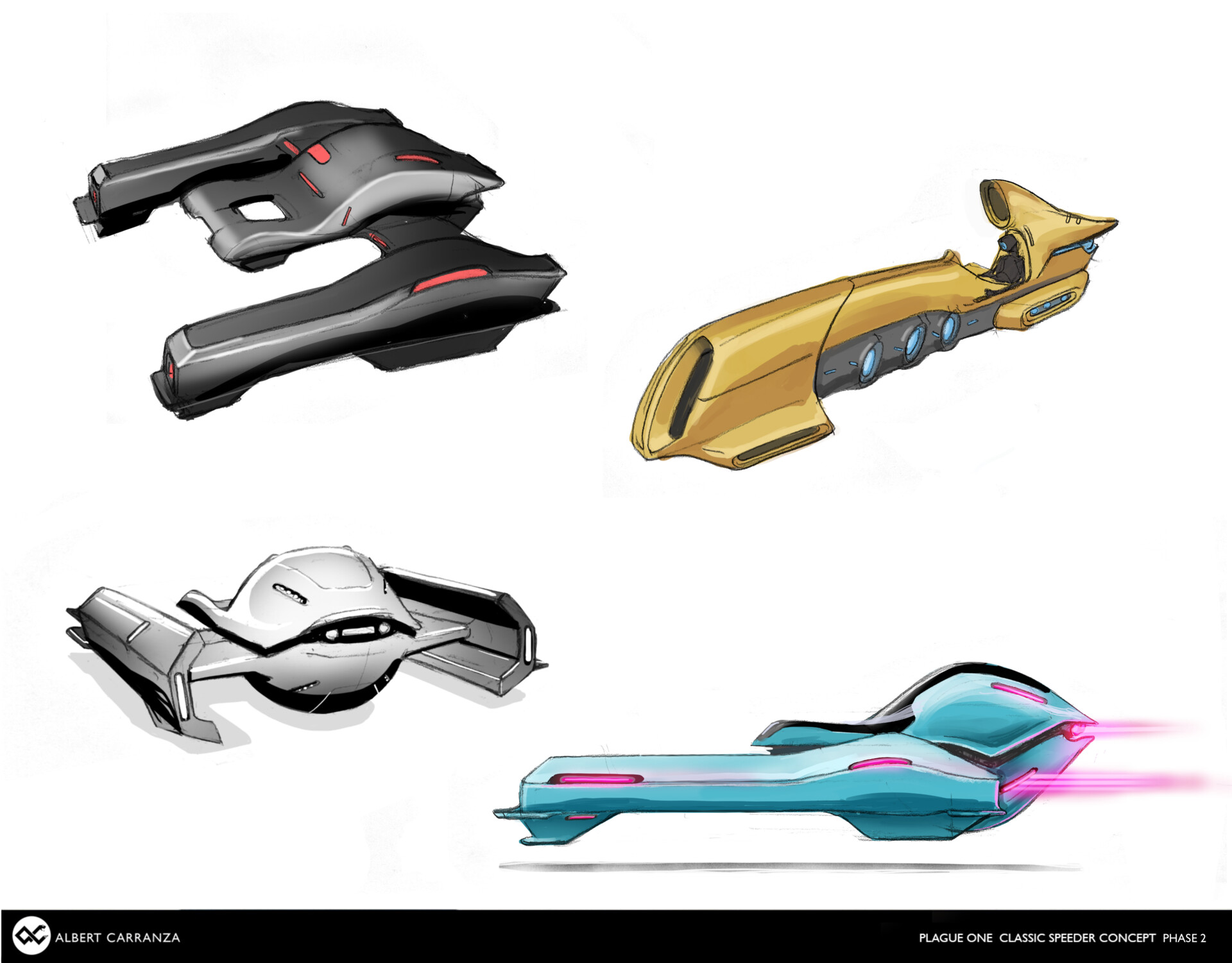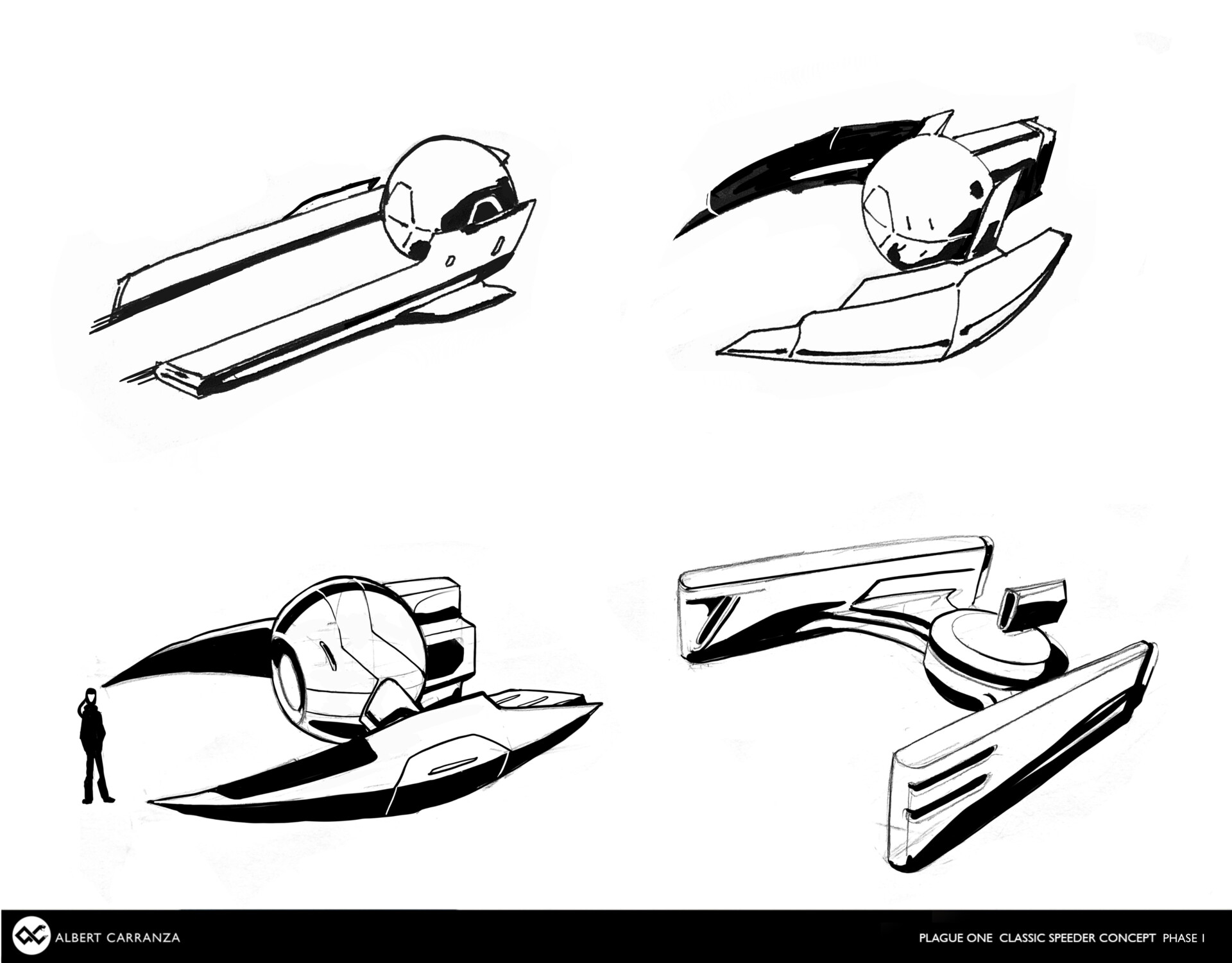 Unused explorations that were interesting but didn't match the design brief.